WEST VANCOUVER | BRITISH PROPERTIES
10 exclusive single-family homes
Panoramic Ocean Views
Large Home sizes from 2,802 - 3,071 sqft
Developed by Beedie Living
located at Chippendale Road & Uplands Way
Estimated completion: Spring - Summer 2023
Surrounded by lush forest, Alpine is ten contemporary single-family homes in the Uplands community of the
prestigious British Properties. Elevated multi-level private sanctuaries feature light-filled interiors and spacious
terraces to take in stunning south-facing views of ocean, city skyline and beyond. Alpine is an exclusive opportunity
to live in design-driven two- and three-storey residences conceived by award-winning architects BattersbyHowat.
Surrounded by nature yet close to top schools, exceptional shopping and world-class recreation, Alpine is the peak of
modern mountainside living.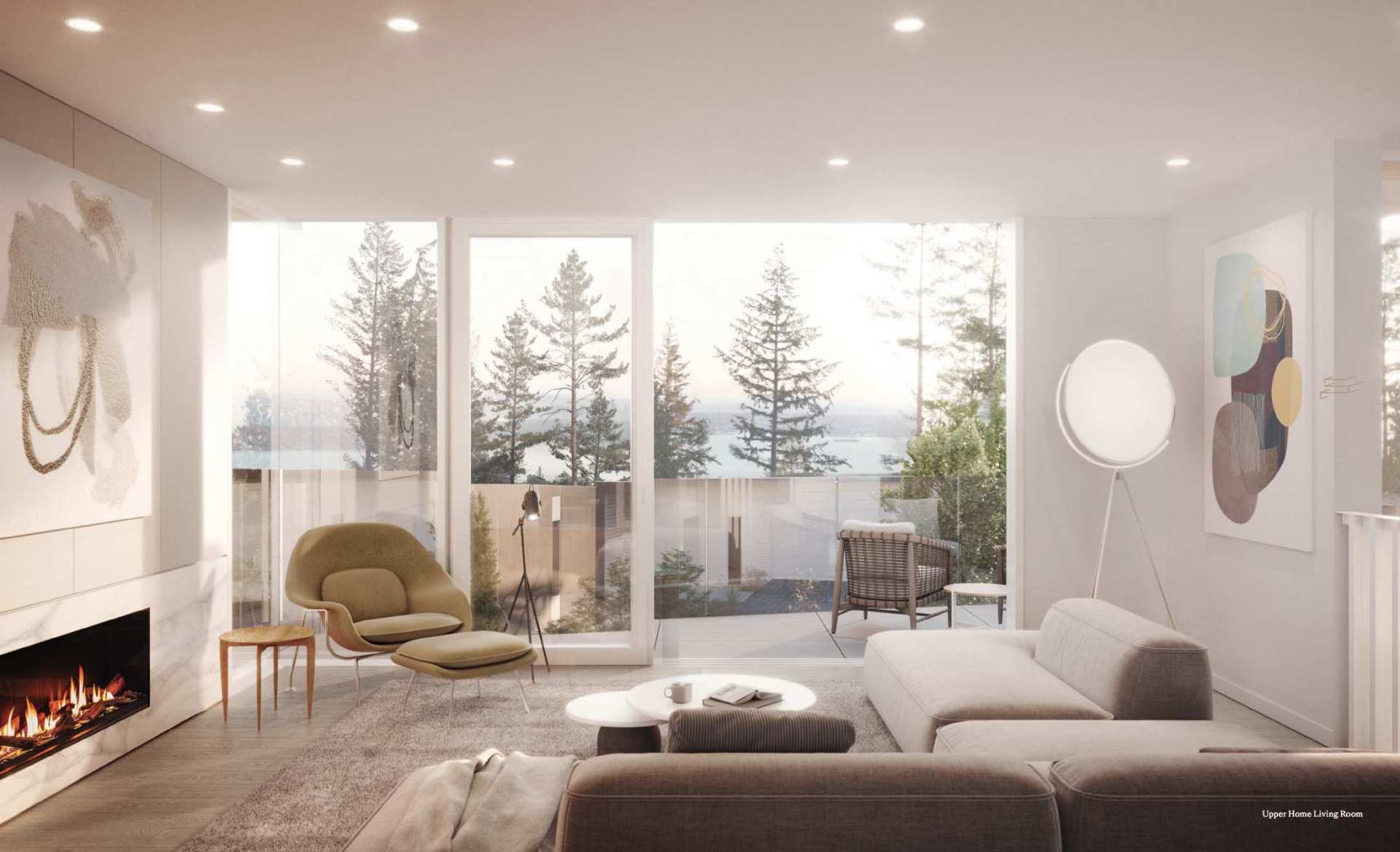 3 Bedroom + 2.5 Bathroom - 2,802 sqft from $3.78M
4 Bedroom + 3.5 Bathroom + Den - 3,071 sqft from $3.98M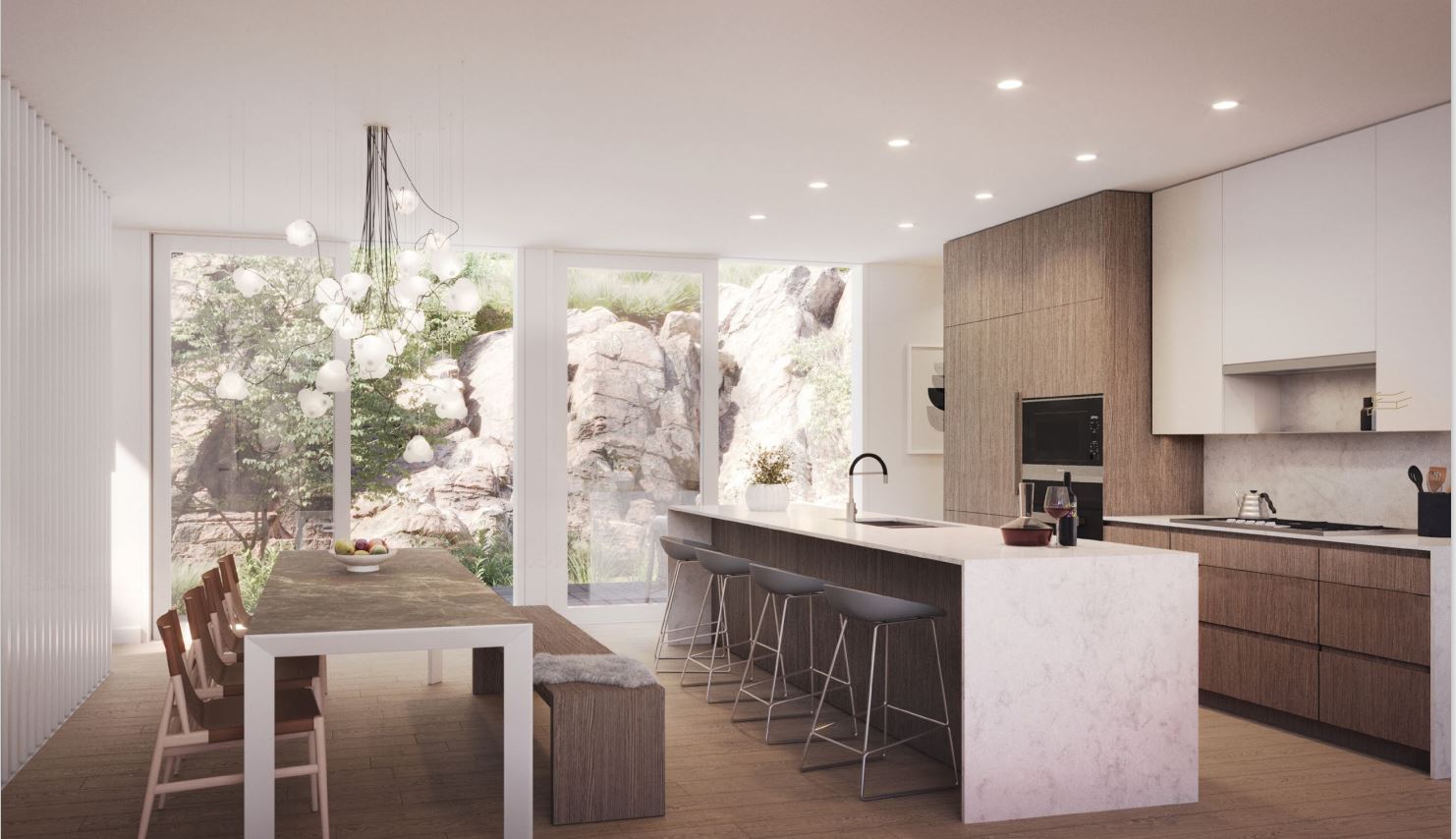 THE HEART OF THE HOME, TAKEN TO A WHOLE NEW LEVEL.

Oak hardwood throughout
30" Miele integrated refrigerator
36" 5-burner Miele gas cooktop
30" Miele wall oven and 24" microwave
24" wine cooler with up to 27-bottle capacity
Modern, flat panel cabinetry with wood veneer lowers and satin lacquer uppers
Grohe single handle faucet
High performance, triple-glazed floor-to-ceiling windows
Islands up to 12' – perfect for entertaining
Roughed in for dining room pendant light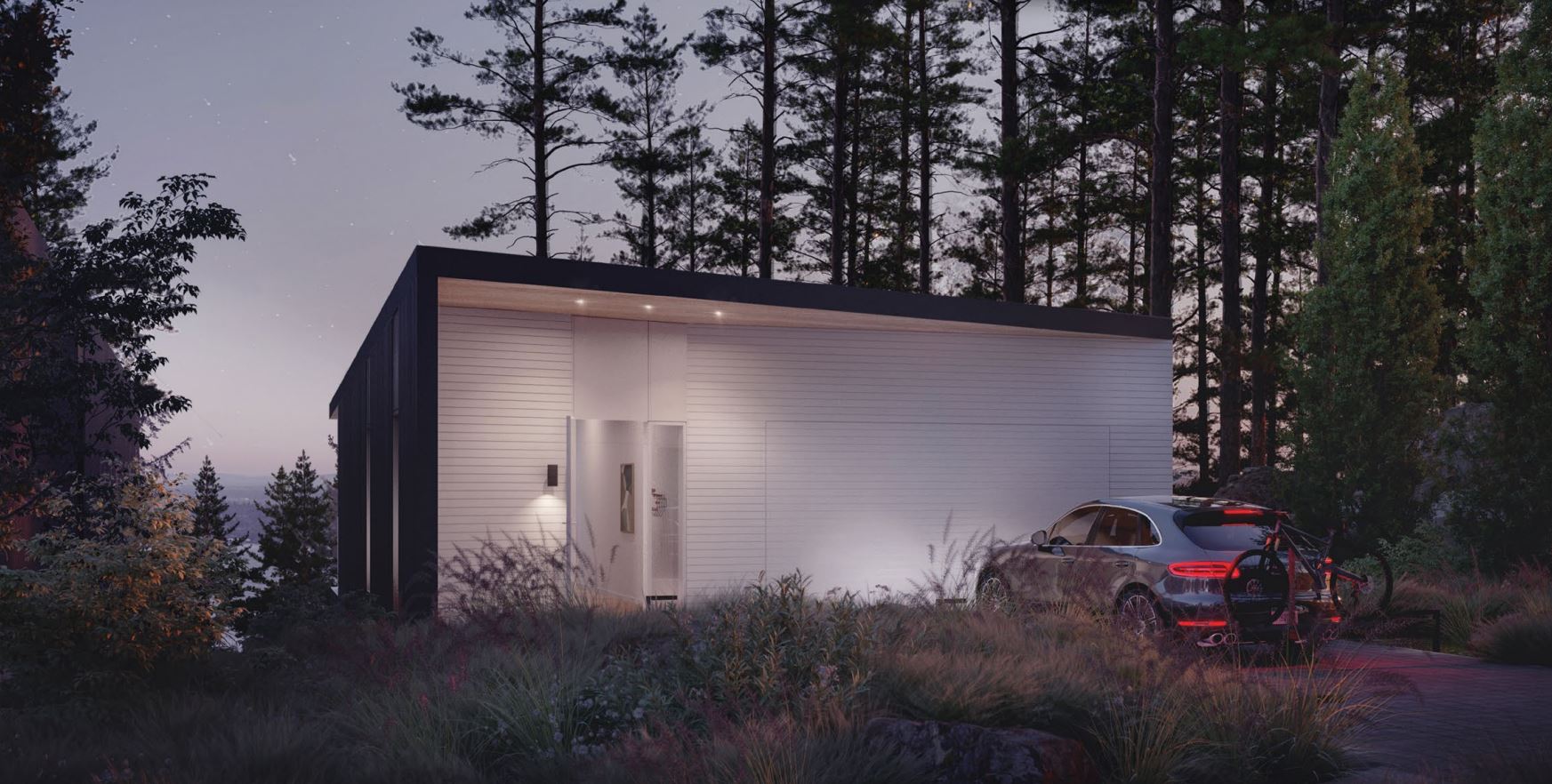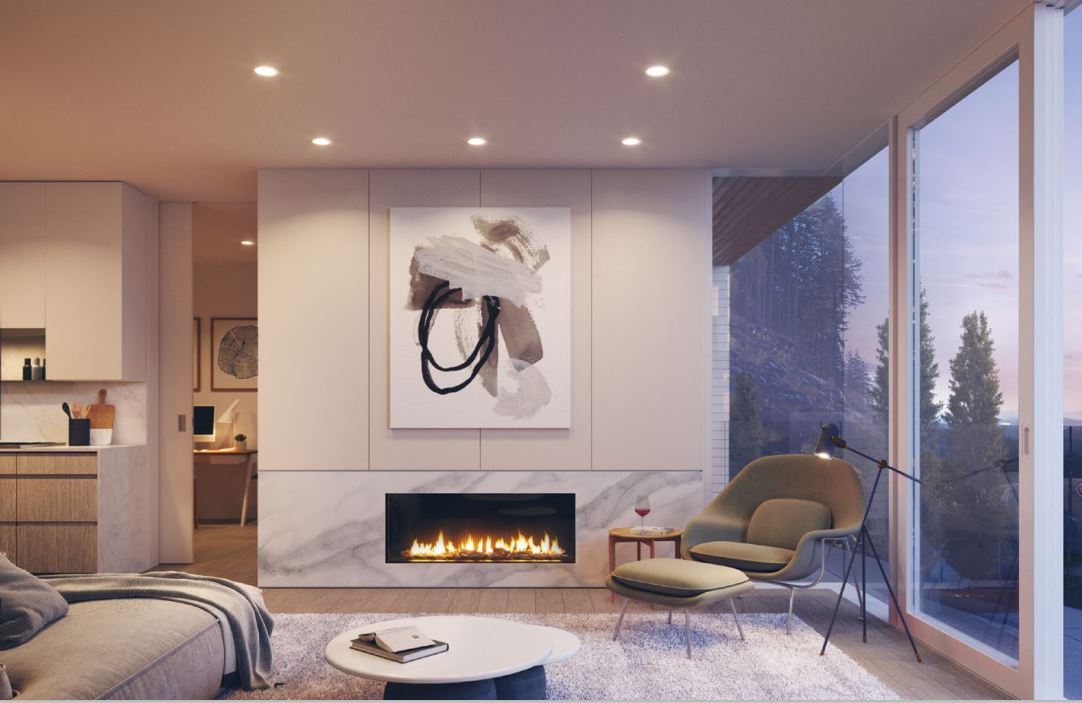 ELEVATED ARCHITECTURAL SILHOUETTES BLEND BEAUTIFULLY WITH THE NATURAL SETTING.


Highly regarded for its sophisticated approach to West Coast modernism, BattersbyHowat is sought after by those who want the absolute best when it comes to building their dream home. A home at Alpine means having the same magazine-worthy details BattersbyHowat is known for – highly durable, sleek cement board siding that blends beautifully with the rugged natural landscape, natural wood and stone finishes, and functional-yet-beautiful floorplans. Pristine residences include easily accessible, level driveways – a rare find in the neighbourhood – and spacious integrated double-car garages. Alpine delivers an extremely rare opportunity to have your very own home designed by BattersbyHowat and built by Beedie.

AS THE HEIGHT OF REFINED LUXURY IN UPLANDS, ALPINE STANDS ALONE.


BattersbyHowat's timeless approach to interior design comes through in impeccable details like sleekly integrated gas fireplaces, floor-to-ceiling windows that capture awe-inspiring views, and warm woodslat staircase feature walls. Additional extras include laundry rooms with full-size washers and dryers, and stainless steel sinks with custom cabinetry above. Primary bedrooms feature spacious walk-in closets, vast windows that allow natural light to pour in, and ensuites with double vanities and spa-like soaker tubs. Layouts inspire ease of movement, with integrated indoor and outdoor living that makes your home an extension of the breathtaking natural landscape. This is the height of understated luxury and enduring comfort.
Testimonials
" Jeffray is the best! He is professional and great to work with. In my case, I need to sell my apartment first and so I can have my downpay to upsize. He did a great job, my apartment was sold with multiple offers, and over asked price!!! we felt lucky to find Jeffray! "
- YSYQ
" From start to finish, Jeffray Hongs provided 5 star service. Jeff had the daunting task of helping us find a house after we have already been searching actively for the past few years. What separates Jeff from the rest? Many things I would say. Firstly he was very patient with us, in the past when we had other realtors they may have given up on us due to the amount of time we were taking, as it's not an easy purchase to make we needed to take the time to find the right place. Jeff attended countless open houses with us all throughout the lower mainland and carefully scheduled all viewings in a manageable and efficient timeframe. He was great to answer all our questions every step of the purchase process. Another major bonus with Jeff was seeing the process through. We finally won a bid for a house purchase but his service didn't end there. We had some issues after possession day and many realtors I suspect would say their job is complete and they would move on. Not with Jeff though, he ensured and is still continuing to provide excellent service as we still have ongoing issues after possession day. After possession the previous owner left behind items including a piano and Jeff has diligently tried to make arrangements from the seller realty side. Despite that side being unresponsive he didn't give up and continued to work to ensure justice was served. If Jeff was a comic book character he would likely be the Realtor of Justice, ensuring everything is made right. If you want a realtor who will take the time to really get to know what your buying or selling needs are, look no further. I found Jeff to provide us with the respect and attention we required in order to complete the transaction. Give him a try, I bet you won't be disappointed. "
- Andrew W.
" Jeffray did a fantastic job on both occasions - representing me as buyer and seller. On buying. We were originally shopping for a used condo and Jeffray was able to organize our visits on a single day. He researched the condo market in the towers we were going to and gave us his professional opinion on them. He also sent me other similar units as well. After viewing the used condos, we decided that we could stretch our budget to purchase a pre-sale instead. On short notice, he came with us to the presentation centre and acted in our best interest. Jeffray was very patient with us and understanding of our situation. He helped us get a fantastic deal on the unit and we couldn't have done it without him. On selling. Jeffray is very meticulous and took detailed notes while doing a walkthrough of my unit. I wanted to advertise my unit without the "salesy" grammar. I was very impressed with the photos, write up, and staging of my place. I believe that his advice on staging was the reason why my unit was sold within a week's time ABOVE ASKING! I would not hesitate to ask Jeffray to help me a third time with my housing needs. He treats you like family and listens to your criteria and concerns. 10/10! "
- Joey M.
" Highly recommended! Jeffray helped me with my first house purchase in June 2019. Buying a house with a tight budget was not an easy task, and anytime there was a house that meets my criteria , he moved fast. In addition, he also brought me and my family to many many open house events, then we gradually built up an idea that what kind of house fits my family situation. Finally I found my dream house and all my family member love it. "
- A W
" I have only great things to say about Jeffray. On time, focused on client, not pushy, gives enough space and offers assistance without expecting anything in return. Builds long lasting relationship, where you feel like you get a friend instead, not a real estate person. If had more than two thumbs all of them would be up. Huge hugs Jeffray, you rock :) "
- Elxan N.
" Great experience from start to finish. Jeff will listen to you and I felt that he truly cared. I highly recommend him to anyone, he is genuine and he makes you comfortable from start to finish. He is professional and he has helped the whole process as stress free as possible. I knew I can trust him. Thank you Jeff! "
- Christine Y.
Previous
Next