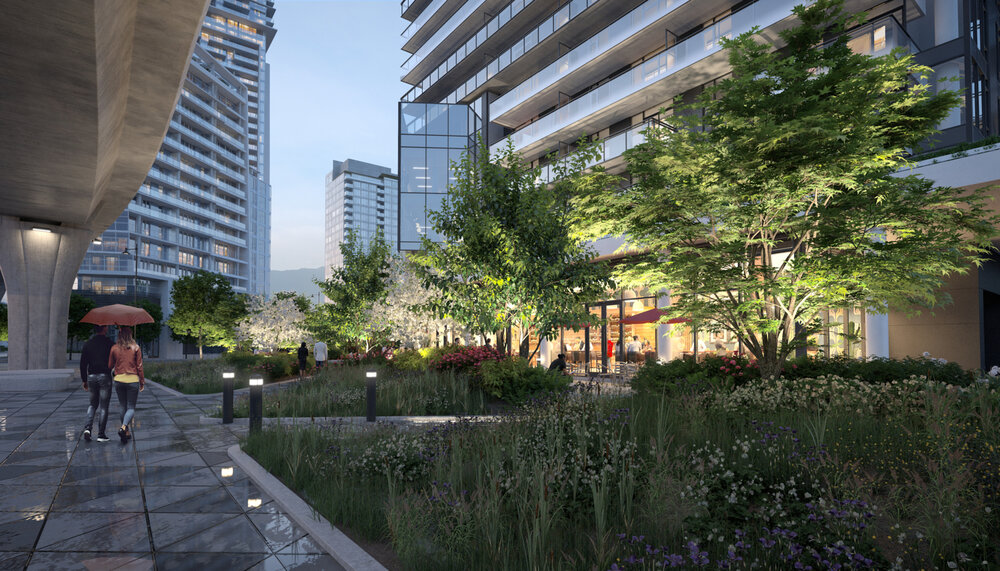 A collection of 333 studio to 3 bedroom homes
38 story luxury highrise
Available with rare 3 bedroom with lock off suite that can transform into 2 separate units
All homes come with A/C
All homes include storage locker
All homes except select Jr 1 Bed comes with parking
Developed by Marcon
located at Como Lake Avenue & Clarke Road
Estimated completion: Winter 2026
Burquitlam is a vibrant community with an exciting future, and Marcon's latest offering — Elmwood will be a landmark destination, designed to complete the area's most important intersection at Clarke & Como.
Jr 1 Bed - from Mid $400's
1 Bedroom - from High $500's
1 Bedroom + Den - from High $600's
2 Bedroom - from High $700's
2 Bedroom + Den - from Low $800's
3 Bedroom - from $1.199M
3 Bedroom w/ Lock-off Suite - from $1.089M
All homes include 1 storaage Locker
All 1 to 3 Bedroom homes include 1 parking stall. Select Jr 1Bed do not include parking.
Early Buyer Incentive - Limited Time Offer - Contact me for details
Elmwood offers generous shared amenities for its residences.
Lobby


Luxurious entry experience with over-height ceilings, seating area and fine art features
LatchOS keyless access control system
Secure parcel delivery and storage system with innovative LatchOS technology

Park Club


Fitness centre with cardio equipment and free weights
Outdoor weight training & fitness zone
Yoga studio with ballet bar and outdoor cool down terrace
Central activity courtyard with putting green, ping pong tables, flex green spaces, and zen garden

Urban Canopy


Flexible lounge and co-workspace complete with private meeting room, offices, and kitchenette
Casual flex kitchen and pre-function prep area
Screening room
Elevated private dining room with chef-inspired kitchen and direct access to a private patio
Exterior rooftop terrace
General Features


Designed by Shift Architecture
Custom millwork solutions developed by Marcon in Vancouver
Energy-efficient Step Code 2 building
Double-glazed, Low-E windows with thermal engineering
Comprehensive 2–5–10 Travelers Home Warranty: 2 full years inhome coverage for workmanship and materials, 5-year water penetration coverage, and 10- year structural coverage
State-of-the-art fire protection
Fast and secure WiFi connectivity
All residential stalls equipped to be EV ready
Find out how much you are qualified for
Learn the buying process from start to finish
Testimonials
" Highly recommended! Jeffray helped me with my first house purchase in June 2019. Buying a house with a tight budget was not an easy task, and anytime there was a house that meets my criteria , he moved fast. In addition, he also brought me and my family to many many open house events, then we gradually built up an idea that what kind of house fits my family situation. Finally I found my dream house and all my family member love it. "
- A W
" Jeffray is the best! He is professional and great to work with. In my case, I need to sell my apartment first and so I can have my downpay to upsize. He did a great job, my apartment was sold with multiple offers, and over asked price!!! we felt lucky to find Jeffray! "
- YSYQ
" From start to finish, Jeffray Hongs provided 5 star service. Jeff had the daunting task of helping us find a house after we have already been searching actively for the past few years. What separates Jeff from the rest? Many things I would say. Firstly he was very patient with us, in the past when we had other realtors they may have given up on us due to the amount of time we were taking, as it's not an easy purchase to make we needed to take the time to find the right place. Jeff attended countless open houses with us all throughout the lower mainland and carefully scheduled all viewings in a manageable and efficient timeframe. He was great to answer all our questions every step of the purchase process. Another major bonus with Jeff was seeing the process through. We finally won a bid for a house purchase but his service didn't end there. We had some issues after possession day and many realtors I suspect would say their job is complete and they would move on. Not with Jeff though, he ensured and is still continuing to provide excellent service as we still have ongoing issues after possession day. After possession the previous owner left behind items including a piano and Jeff has diligently tried to make arrangements from the seller realty side. Despite that side being unresponsive he didn't give up and continued to work to ensure justice was served. If Jeff was a comic book character he would likely be the Realtor of Justice, ensuring everything is made right. If you want a realtor who will take the time to really get to know what your buying or selling needs are, look no further. I found Jeff to provide us with the respect and attention we required in order to complete the transaction. Give him a try, I bet you won't be disappointed. "
- Andrew W.
" Great experience from start to finish. Jeff will listen to you and I felt that he truly cared. I highly recommend him to anyone, he is genuine and he makes you comfortable from start to finish. He is professional and he has helped the whole process as stress free as possible. I knew I can trust him. Thank you Jeff! "
- Christine Y.
" I have only great things to say about Jeffray. On time, focused on client, not pushy, gives enough space and offers assistance without expecting anything in return. Builds long lasting relationship, where you feel like you get a friend instead, not a real estate person. If had more than two thumbs all of them would be up. Huge hugs Jeffray, you rock :) "
- Elxan N.
" Jeffray did a fantastic job on both occasions - representing me as buyer and seller. On buying. We were originally shopping for a used condo and Jeffray was able to organize our visits on a single day. He researched the condo market in the towers we were going to and gave us his professional opinion on them. He also sent me other similar units as well. After viewing the used condos, we decided that we could stretch our budget to purchase a pre-sale instead. On short notice, he came with us to the presentation centre and acted in our best interest. Jeffray was very patient with us and understanding of our situation. He helped us get a fantastic deal on the unit and we couldn't have done it without him. On selling. Jeffray is very meticulous and took detailed notes while doing a walkthrough of my unit. I wanted to advertise my unit without the "salesy" grammar. I was very impressed with the photos, write up, and staging of my place. I believe that his advice on staging was the reason why my unit was sold within a week's time ABOVE ASKING! I would not hesitate to ask Jeffray to help me a third time with my housing needs. He treats you like family and listens to your criteria and concerns. 10/10! "
- Joey M.
Previous
Next