Oasis at Concord Brentwood
OASIS AT CONCORD BRENTWOOD​
50 story concrete condo tower
407 units from 1 bedroom to 3 bedrooms
Developed by Concord Pacific
Located at 4720 Lougheed Hwy., Burnaby, BC
Estimated completion: Late 2026 / Early 2027
Oasis at Concord Brentwood is the second phase of the exciting new master-planned community of Concord Brentwood. Nestled in the heart of vibrant Brentwood lies a hidden Oasis defined by its resort-inspired amenities while maintaining a close proximity to desirable shops, parks, transit & more. Mere steps away from Brentwood Town Centre and multiple transit options, Oasis at Concord Brentwood blends urban convenience with the tranquillity of paradise.
1 Bed - 560 - 581 sqft from Low 700K
2 Bed - 759 - 901 sqft
2 Bed + Den - 836 - 871 sqft
3 Bed - 1053 - 1207 sqft
All units come with Indoor/Outdoor Solarium with tiled and heated balcony for year round enjoyment
Resort-like Relaxation & Recreation Everyday


Inspired by a secluded tropical cenote, Club Oasis's sun-bathing beach transports you to a faraway paradise — without leaving home. Staffed by aattentive Amenity Managers, Club Oasis includes 30,000 sq. ft. of exclusive activity zones and shared amenity spaces with the Concord Brentwood community. You can practice yoga indoor or outdoor; have an intense game of squash or head to the entertainment lounge for Friday night fun. The choices are unlimited. Your pets even get spoiled at their own spa.

World Class Amenity at Your Doorstep


Lace up your runners and get your heart pumping at the double ring track, then hit the outdoor exercise station or indoor fitness centre. Watch your lile ones explore and make friends at the children's playground. You will find something that suits your mood perfectly at Club Oasis's three levels of amenities: an 80' indoor swimming pool with a children's pool and a hot tub; a steam and sauna room; a multipurpose gym; a two-lane bowling alley; and a spin studio.

Best of Both Worlds: Where City & Park Connect


At the heart of Burnaby — Metro Vancouver's most central and fast growing location — you will find Brentwood. Oasis at Concord Brentwood, Phase 2 of the master-planned community, is nestled into this dynamic locale. SFU, BCIT, nine business parks and downtown Vancouver are all within a 15-minute drive away. It's an area that benefits from the nearby convenience of a mass transit hub and a newly transformed and exciting shopping centre, while simultaneously enjoying the tranquility of park-front privilege.

A Time for Everything A Space for All Seasons

When your home elegantly extends to a spacious solarium, the possibilities are endless. Turn the additional heated space into a chic home oice. Add plush seating to lounge with loved ones in a charming den. Create a designated playroom. Whatever your needs, this indoor-outdoor area inspires all-year enjoyment. Make the continuity distinctly yours.

Tiled Flooring
Ceiling Radiant Heater
Ceiling Light
Retractable Glass Screen System

Concord Biospace & Integrated Smart Living

You deserve to stay safe and live smart. Oasis at Concord Brentwood features the developer's signature design, Concord Biospace. This innovative system increases ventilation and minimizes touch points in high-traffic areas such as elevators and doors throughout the building. Integrated SMART Living makes life more enjoyable and sustainable with forward-looking technology.

The Ultimate in Barefoot Luxury

Do you prefer the sophistication of dark finishes or light decor's exuberance? The award-winning LIV Design Studio provides you with the choice between two interior colour schemes: the light and airy coordination of Crema and the stunning rich tone of Grigio. Expansive quartz engineered stone slab countertops, large format porcelain tile, timeless elegance, and pragmatic storage solutions that all work together to enhance every corner of your living space.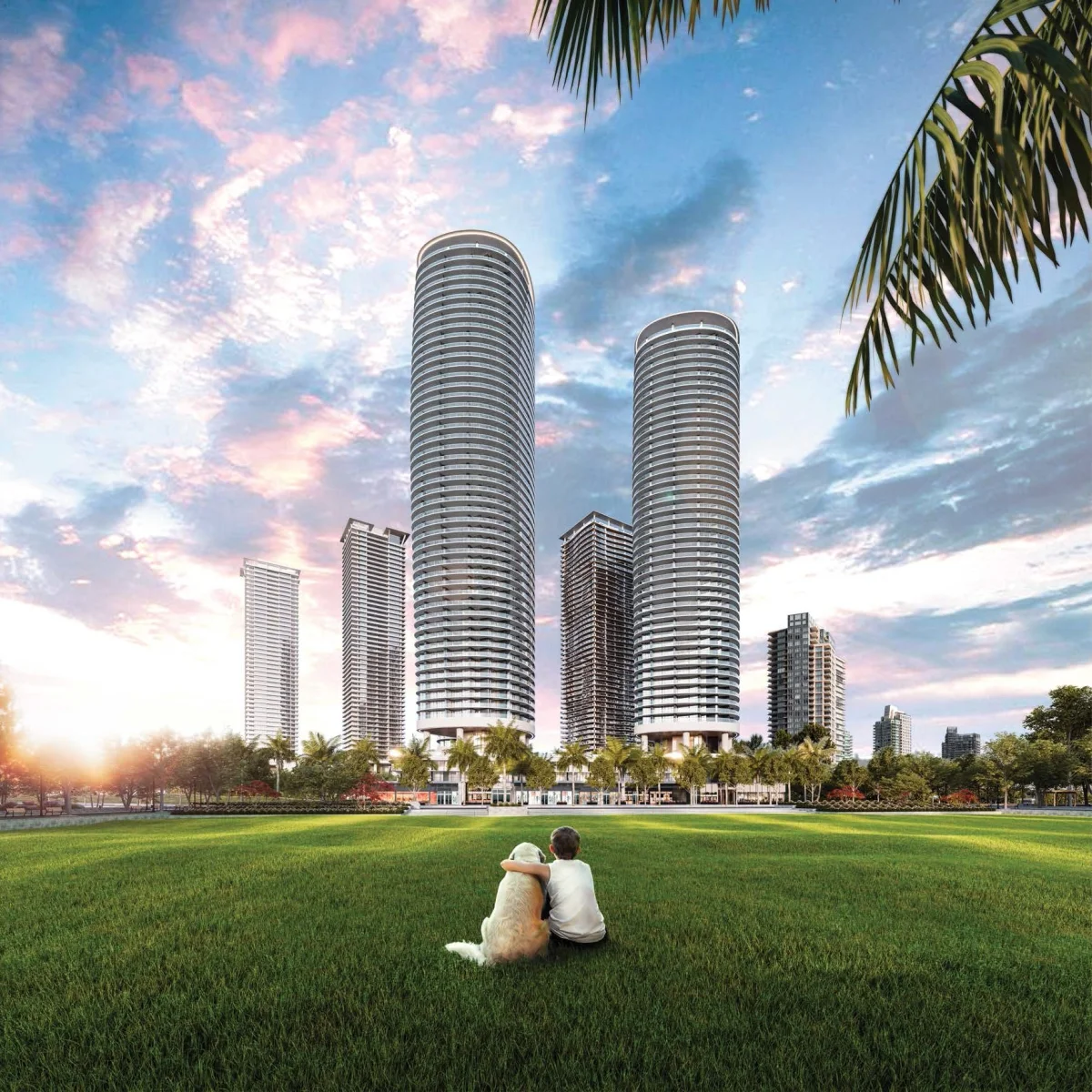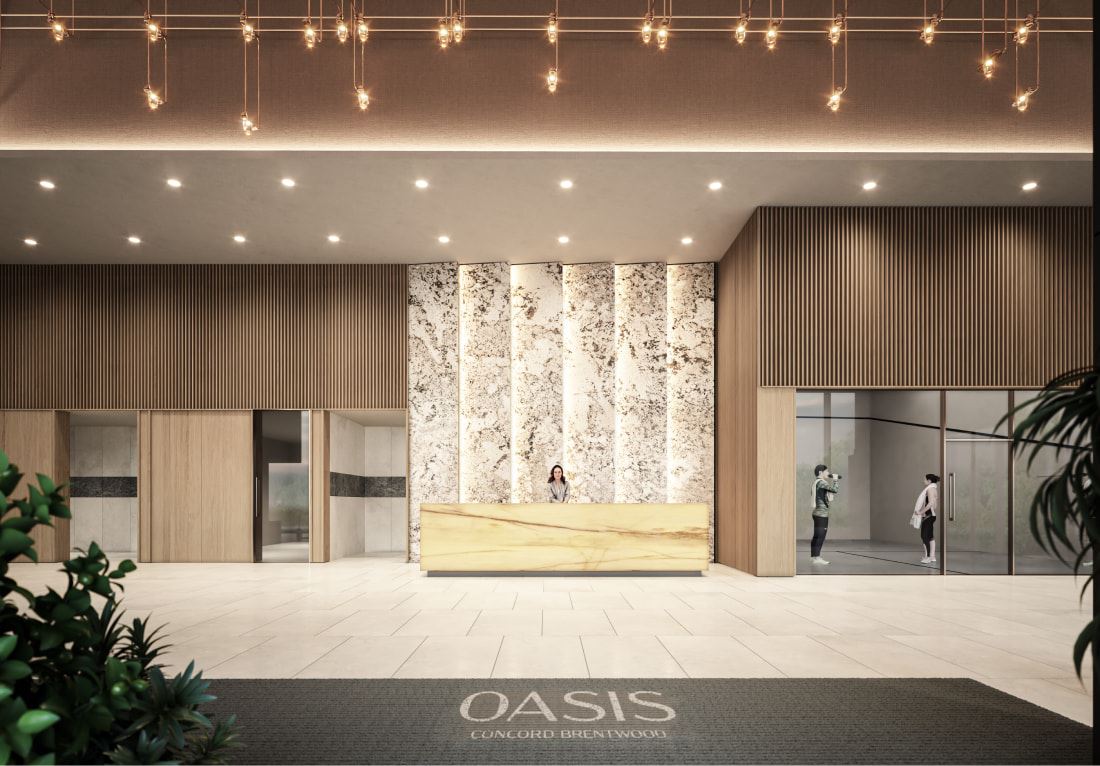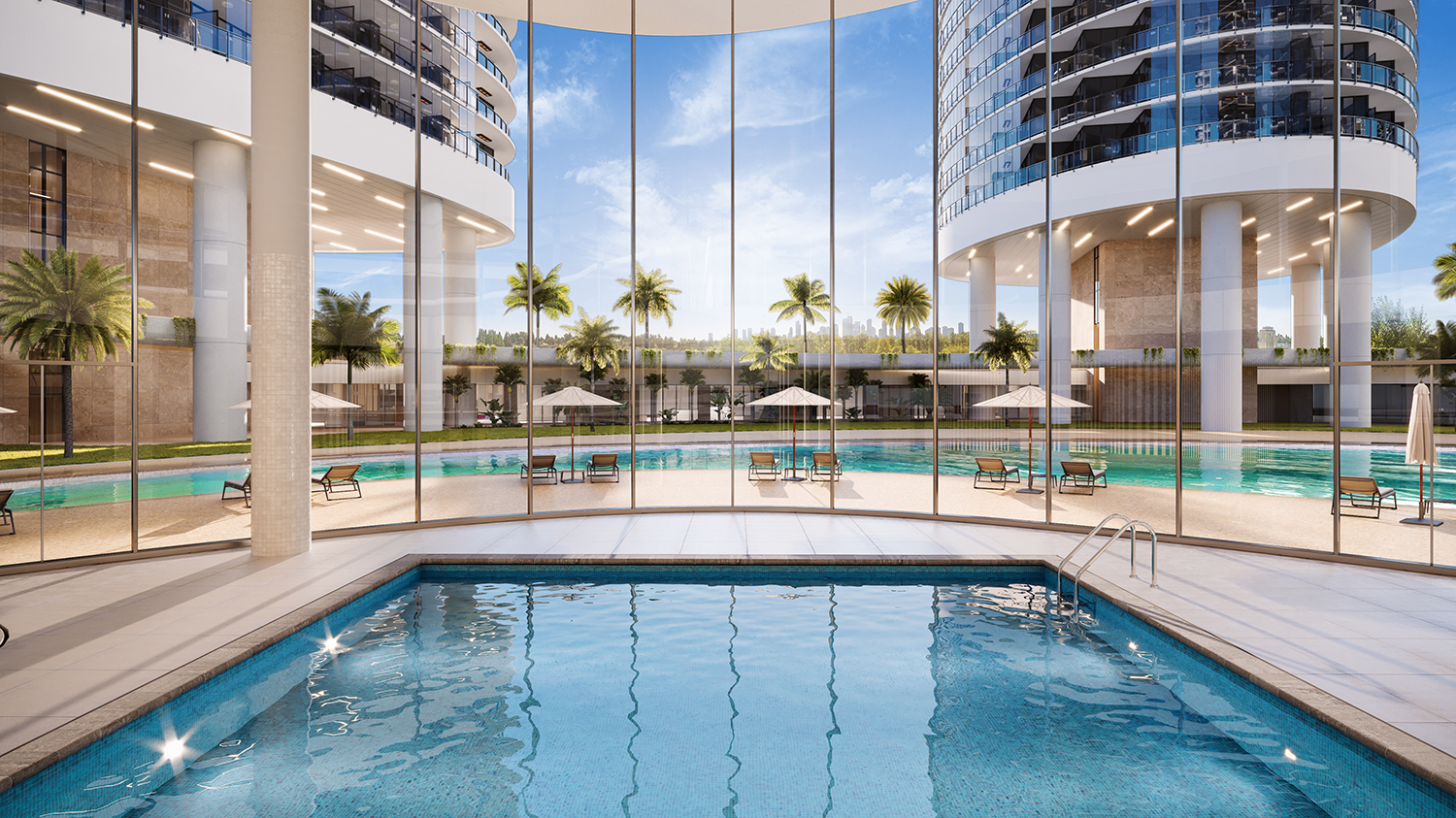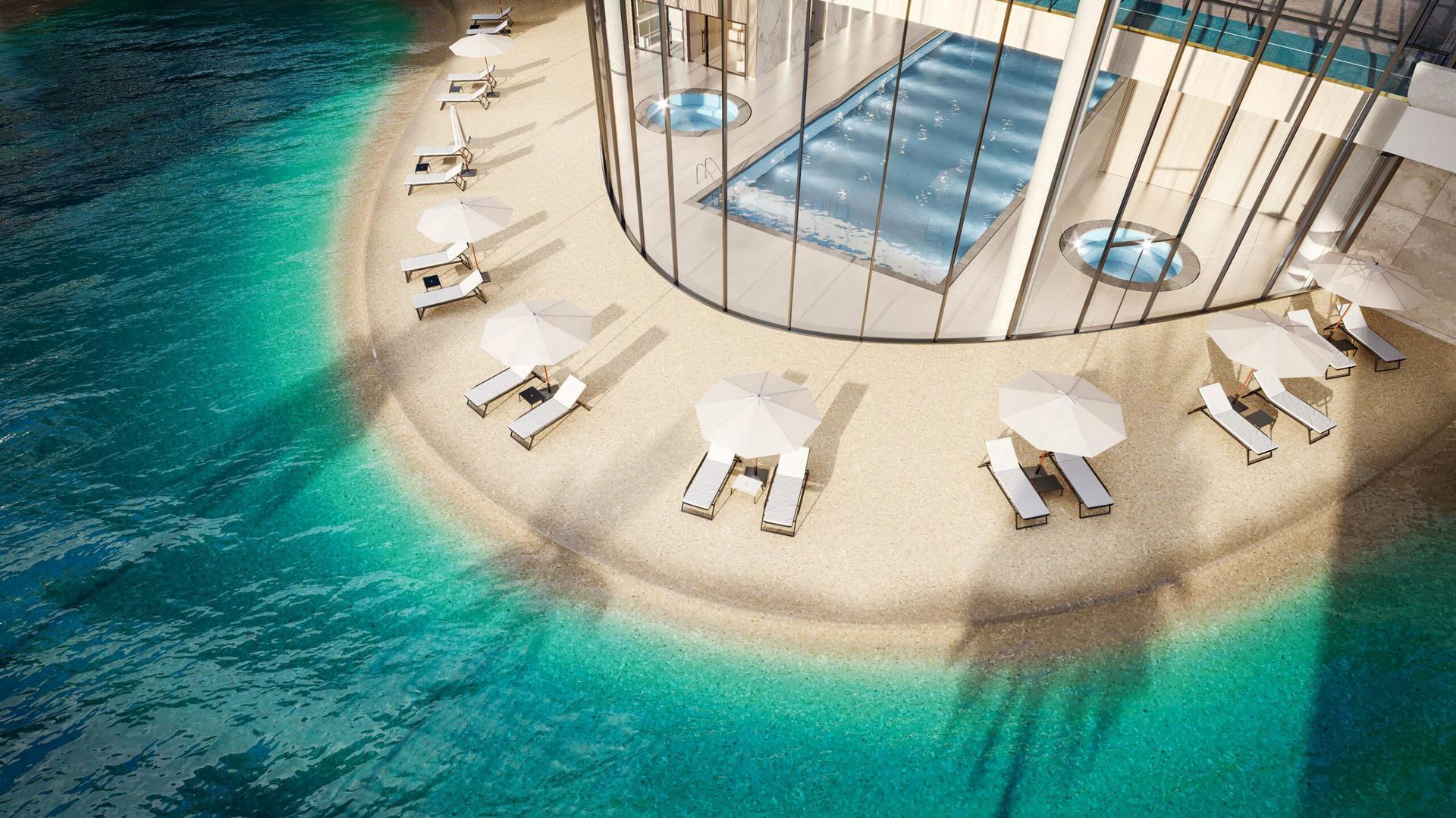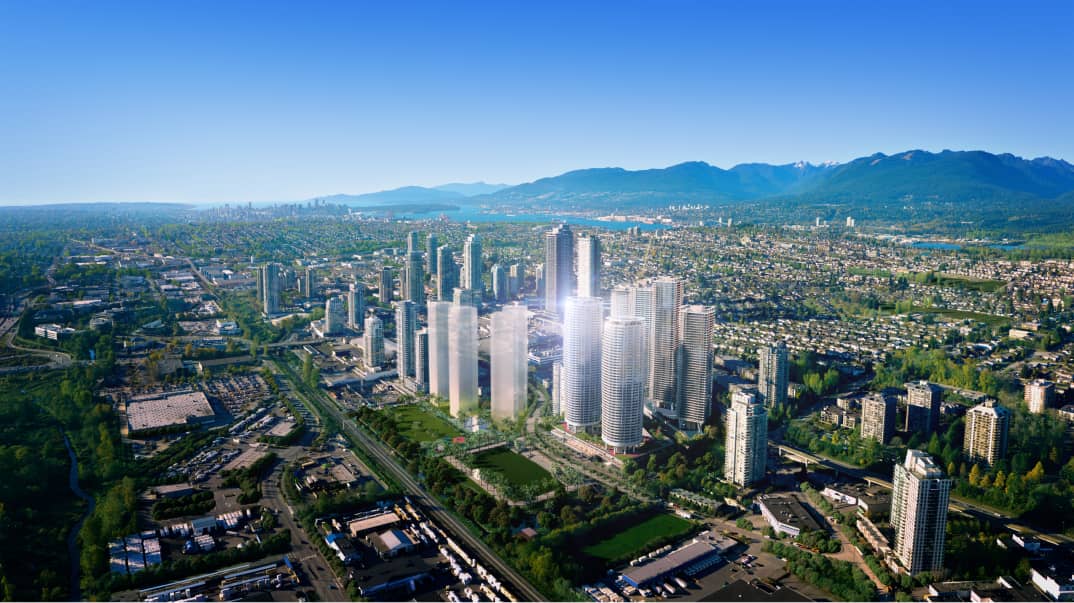 Testimonials
" Jeffray is the best! He is professional and great to work with. In my case, I need to sell my apartment first and so I can have my downpay to upsize. He did a great job, my apartment was sold with multiple offers, and over asked price!!! we felt lucky to find Jeffray! "
- YSYQ
" From start to finish, Jeffray Hongs provided 5 star service. Jeff had the daunting task of helping us find a house after we have already been searching actively for the past few years. What separates Jeff from the rest? Many things I would say. Firstly he was very patient with us, in the past when we had other realtors they may have given up on us due to the amount of time we were taking, as it's not an easy purchase to make we needed to take the time to find the right place. Jeff attended countless open houses with us all throughout the lower mainland and carefully scheduled all viewings in a manageable and efficient timeframe. He was great to answer all our questions every step of the purchase process. Another major bonus with Jeff was seeing the process through. We finally won a bid for a house purchase but his service didn't end there. We had some issues after possession day and many realtors I suspect would say their job is complete and they would move on. Not with Jeff though, he ensured and is still continuing to provide excellent service as we still have ongoing issues after possession day. After possession the previous owner left behind items including a piano and Jeff has diligently tried to make arrangements from the seller realty side. Despite that side being unresponsive he didn't give up and continued to work to ensure justice was served. If Jeff was a comic book character he would likely be the Realtor of Justice, ensuring everything is made right. If you want a realtor who will take the time to really get to know what your buying or selling needs are, look no further. I found Jeff to provide us with the respect and attention we required in order to complete the transaction. Give him a try, I bet you won't be disappointed. "
- Andrew W.
" I have only great things to say about Jeffray. On time, focused on client, not pushy, gives enough space and offers assistance without expecting anything in return. Builds long lasting relationship, where you feel like you get a friend instead, not a real estate person. If had more than two thumbs all of them would be up. Huge hugs Jeffray, you rock :) "
- Elxan N.
" Jeffray did a fantastic job on both occasions - representing me as buyer and seller. On buying. We were originally shopping for a used condo and Jeffray was able to organize our visits on a single day. He researched the condo market in the towers we were going to and gave us his professional opinion on them. He also sent me other similar units as well. After viewing the used condos, we decided that we could stretch our budget to purchase a pre-sale instead. On short notice, he came with us to the presentation centre and acted in our best interest. Jeffray was very patient with us and understanding of our situation. He helped us get a fantastic deal on the unit and we couldn't have done it without him. On selling. Jeffray is very meticulous and took detailed notes while doing a walkthrough of my unit. I wanted to advertise my unit without the "salesy" grammar. I was very impressed with the photos, write up, and staging of my place. I believe that his advice on staging was the reason why my unit was sold within a week's time ABOVE ASKING! I would not hesitate to ask Jeffray to help me a third time with my housing needs. He treats you like family and listens to your criteria and concerns. 10/10! "
- Joey M.
" Great experience from start to finish. Jeff will listen to you and I felt that he truly cared. I highly recommend him to anyone, he is genuine and he makes you comfortable from start to finish. He is professional and he has helped the whole process as stress free as possible. I knew I can trust him. Thank you Jeff! "
- Christine Y.
" Highly recommended! Jeffray helped me with my first house purchase in June 2019. Buying a house with a tight budget was not an easy task, and anytime there was a house that meets my criteria , he moved fast. In addition, he also brought me and my family to many many open house events, then we gradually built up an idea that what kind of house fits my family situation. Finally I found my dream house and all my family member love it. "
- A W
Previous
Next